Seafood Exchange transforms their supply chain with Parsyl + Lineage Logistics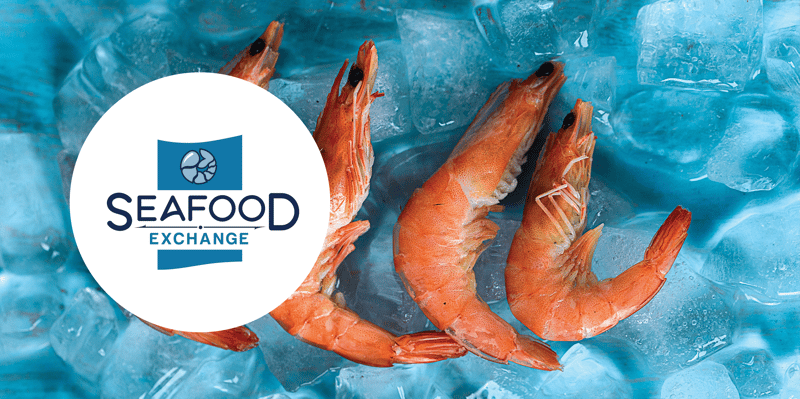 From chart recorders to data-driven cargo insurance:
How Seafood Exchange transformed their supply chain with Parsyl and Lineage Logistics
Temperature monitoring and cargo insurance are essential for any company handling perishable goods. Discover how Seafood Exchange got affordable cargo insurance coverage and better risk management from one solution.
Seafood Exchange is a North Carolina-based seafood processor and importer specializing in value-added shrimp. In recent years, the company has become an avid user of Parsyl's risk management solution to monitor shipments from suppliers in Ecuador to Lineage Logistics sites across the United States.
Before partnering with Parsyl, Seafood Exchange monitored shipments with paper strip chart recorders. However, they soon realized a more comprehensive and accessible system would put shipments into context and help mitigate risk. Seafood Exchange also wanted a solution that delivered a single source of truth in the event of a claim.
Parsyl was a perfect fit.
Parsyl's risk management solution provided the company:
Affordable temperature monitoring devices
An easy-to-use cloud-based system
Seamless access to data in one place
Seafood Exchange knew they were scratching the surface of Parsyl's value. So the company turned to Parsyl for cargo insurance, too.
"We are committed to quality and integrity, and working with Parsyl helps us deliver on that brand promise. Having an easy and affordable way to monitor our global shipments with integrated insurance gives us confidence in knowing we're delivering the high quality products our customers rely on."
—Travis Larkin, President and CEO of Seafood Exchange
The power of partnership: Better insurance at a competitive price.
The risk management benefits of storing with Lineage and the data collected by Parsyl monitoring devices gave Parsyl the insight needed to more accurately underwrite Seafood Exchange's insurance policy.
The Result
Seafood exchange benefited from:
Coverage from Parsyl at a market-leading price
Streamlined business operations by combining risk management and insurance solutions under one provider
As Seafood Exchange continues to use Parsyl technology, they may be eligible for an additionally reduced premium at renewal!
"Lineage is continuously committed to innovation and challenging the boundaries of what is possible to achieve for our customers, and that commitment now includes their insurance needs."
—Sudarsan Thattai, Lineage's CIO & Chief Transformation Officer
*Parsyl is an approved Coverholder at Lloyd's of London and operates Syndicate 1796. Parsyl reserves the right to determine final eligibility and pricing. While typical savings range from 10-40%, each account is underwritten individually with no pricing guarantee. Customers who use Parsyl technology to monitor shipments could qualify for additional pricing incentives. Lineage is not licensed to underwrite or sell insurance policies in any state and nothing herein should be considered an offer by Lineage to underwrite or sell any insurance policy. Lineage holds a minority interest in Parsyl Insurance Services LLC.
Click here to download the case study.
Start your journey with Parsyl today.